The world is a community. Omaha is a community. We broadcast the Community!™

WHY DO YOUR ELECTED OFFICIALS REFUSE TO BROADCAST ON
CHANNEL 22?

MAYBE YOU SHOULD
ASK THEM?
For MP4 video, click here. For QuickTime video, click here. The "text version" of this video letter is presented below!
INTENTIONALLY BROADCAST IN "BLACK & WHITE"
TO PROMPT VIEWER ATTENTION


LETTERS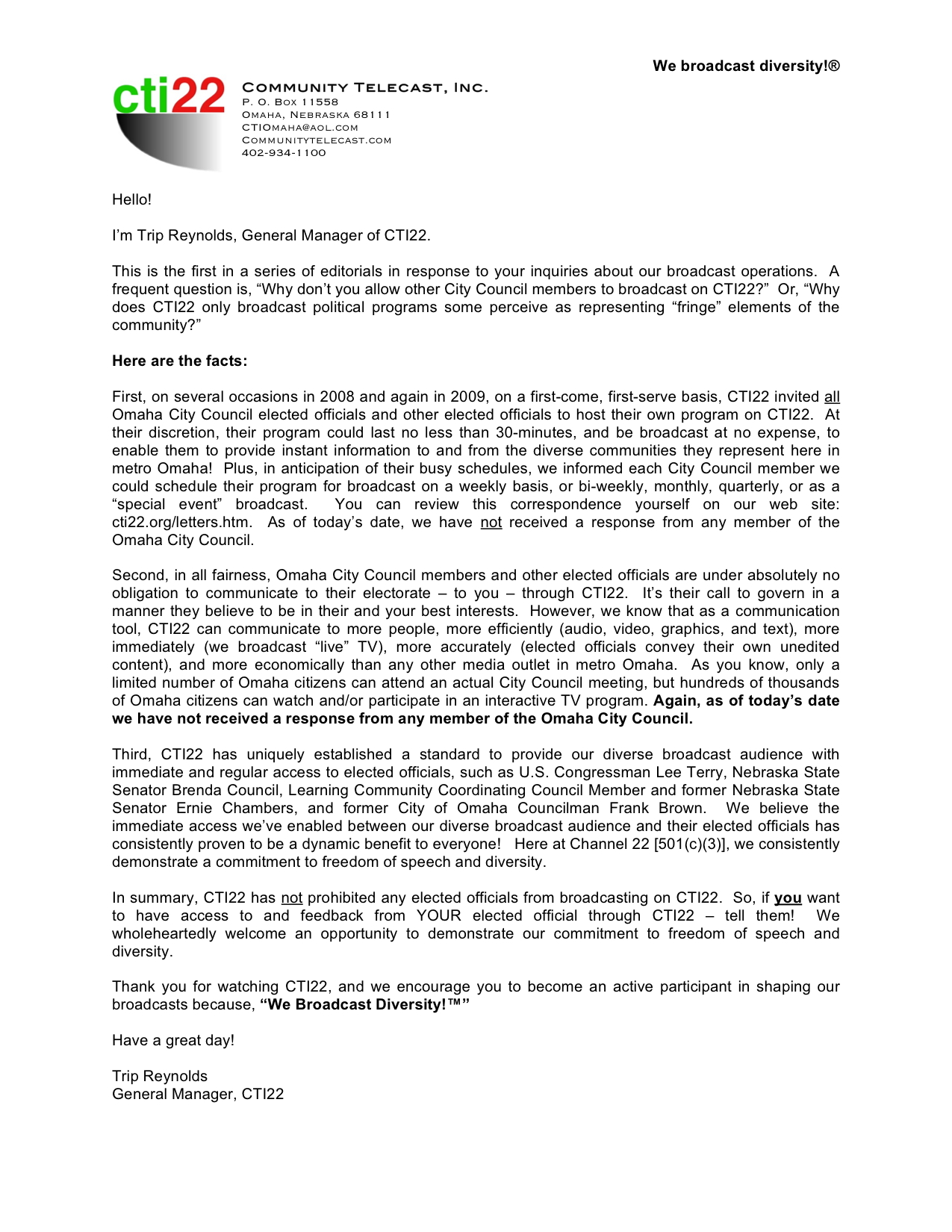 THE ACTUAL MAIL-MERGE
LETTERS ARE PRESENTED BELOW



* NOTE: Due to his busy schedule, U.S. Senator Ben Nelson graciously informed CTI22 he was not immediately available to broadcast on CTI22,
but will do so given the opportunity. In 2008, Senator Nelson participated in CTI22's Black History Scholarship Quiz.
Douglas County Commissioner, Chris Rodgers was also contacted, but responsed he was not able to participate.


To send your comments and questions to CTI22, please click here.

© 2013 Community Telecast, Inc. All rights reserved.