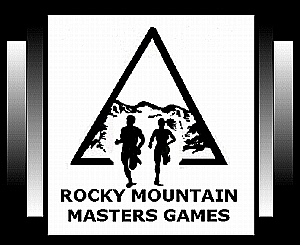 The 27th Annual Event
Labor Day Weekend
Saturday, September 1, 2007 and
Sunday, September 2, 2007
at Colorado State University (CSU)
Sanctioned by USAT&F

Hotels: Best Western University Inn
[Located across the street from the track.]
Fort Collins, Colorado 80526
Tel: 1-888-484-2984
(Tell them you're with the RMMG!)

Facilities: Chevron 440, 400in, electronic timing

Age Groups: MASTERS 5 year age groups.
SUBMASTERS 19 thru 29, 30-34, 35-39. Age as of first day of meet.
Awards: 6 places in each event receive medals. A maximum of 3 medals will be awarded each entrant.
Additional medals won may be purchased for $4.00.


To download an entry form (Adobe PDF), click here.

Please download and distribute RMMG 2007 Promotional Flyer, click here.






CLICK HERE FOR EVENT RECORDS
Rules: Standard USA Track & Field rules. USAT&F registration is required and will be available at meet.

ENTRIES received by Wednesday prior to meet will be published in the program
and be in the drawing for gifts at the meet.

We can normally get competitors into the events two hours prior to event.
The earlier you enter, the more it helps the officials.

General Inquiries: Jim Weed at (303) 451-8727, rockymtnmastersgames@msn.com

Inquiries on Throws & Implements: Tim Edwards at (303) 315-9107, tedwa851@concentric.net




2006 RMMG Results
2005 RMMG Results
2004 RMMG Results
2003 RMMG Results
2002 RMMG Results