5K WALK / RUN
Did you know the age-adjusted death rates for Black people exceed Whites by 44% for stroke, 30% for heart disease, 23% for cancer, and 774% for HIV disease? Did you know Black males have the highest annual rate of death by age, race, and gender from conception to 85 years of age? Finally, did you know (click here) 57% of Black women aged 40 to 59 are obese? Many of the top causes of death are preventable (click here), but as researched and validated by the National Center for Health Statistics (NCHS) and the Centers for Disease Control and Prevention (CDC), our embattled health care system clearly paints a gloomy picture for the state of health and fitness for Black people and, yes, for other minorities and non-minorities as well.
The health care delivery system in North Omaha, where 59% of the population is Black, is not only confronted by a seemingly perpetual state of poor Black health and fitness, but an equally inadequate number of Black health care professionals, well below the national average, and the fifth-highest Black poverty rate in the United States! CTI22 is in the community and, as represented through our programming, we've been actively broadcasting these concerns for years. We want to do more, and we'll take the initiative!
Beginning with CTI22's 1st Annual 5K Walk/Run on August 23, 2008 at Adams Park, which we will also broadcast, we're looking to put several "foot prints" throughout North Omaha to bring positive attention to the state of minority health and fitness. Will you help us? Here's how!
• Make a tax-deductible contribution to help funds the purchase of T-Shirts, water, and various promotional materials.

• Attention employers, with a $500 contribution, we'll proudly place your company name and logo on our event T-Shirts.

• Download event flyer and QuickTime movie (at right) and distribute to your family, friends, co-workers, and more!

We welcome an opportunity to promote your "good deeds" as a sponsor of CTI22's 1st Annual 5K Walk/Run. We sincerely appreciate your support!
Trip Reynolds
General Manager, CTI22



RULES AND ELIGIBILITY
ELIGIBILITY: Everyone is eligible.

SUBMISSION OF ENTRY AND RELEASE: In order to participate in the CTI22 1st Annual North Omaha 5K Walk/Run, participants must acknowledge for themself, heirs, and administrators to waive, release, and forever discharge any and all claims for damages which may occur or which may hereinafter accrue against CTI22, the sponsors, officers, and agents thereof. Participants must certify that they are in good physical condition and they recognize this is a physical event, and that the weather conditions can vary from extreme heat to extreme cold in short periods of time. Parents or a legal guarding must sign the entry/release form for all individuals under Nebraska's legal age of majority (19 years of age).

QUESTIONS: Please direct your questions to:

5K WALK / RUN
COMMUNITY TELECAST INC
PO BOX 11558
OMAHA NE 68111

Or to: comments@communitytelecast.com

Or to: 402-934-1100



PRESENTATION OF AWARDS:

MEDALS TO: By age division, 5K Run Finishers 1ST THRU 3RD with ribbons to 4TH THRU 6TH

SPECIAL AWARDS: Certificate of Completion to all participants!

Let's get healthy!
JOIN US!
CTI22 CHALLENGE TO ALL COMMUNTY-BASED NON-PROFIT ORGANIZATIONS

Would you like to communicate information about the character, scope, needs, and goals of your organization to a much greater audience, upwards of 300,000+ in metro Omaha? Would you like "free" access to a multimedia pipeline to communicate info about your organization, again, for free?

In short, here's the CTI22 5K Challenge To All Community-Based, Non-Profit Organizations.*
NUMBER OF
PARTICIPANTS
REPRESENTING YOUR ORGANIZATION
TO ENTER AND
COMPLETE IN
THE CTI22
5K WALK/RUN

DURATION OF FREE 30-MINUTE
WEEKLY BROADCAST PROGRAM

[YOUR PROGRAM CAN BE BROADCAST "LIVE" FROM THE CTI22 STUDIO, OR RECORDED ON LOCATION (AT YOUR WORK SITE) FOR LATER BROADCAST, OR CTI22 WILL BROADCAST A PRE-RECORDED DVD SUPPLIED BY YOUR ORGANIZATION.



25

Three (3) months FREE

50

Six (6) months FREE

150

Twelve (12) months FREE
It's CTI22's charge to broadcast programs of interest to Omaha's minority community. Take our challenge, and help us to help you communicate the great work your organization is providing to citizens of metro Omaha!

* Existing CTI22 clients are not eligible.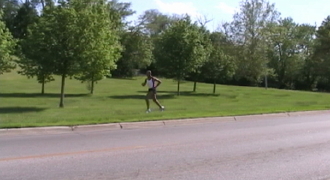 JOIN US!