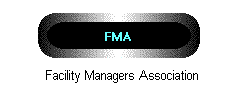 FACILITY MANAGERS ASSOCIATION (FMA)
[Representing Facility Managers]
Rich Archuletta, President
Pioneer Charter School
3230 E. 38~ Ave.
Denver, CO 80205
(303) 329-8412
(303) 764-7999 : Fax
Agreement Expiration Date: 8-31-2003
Click here to download the Current Agreement
[The agreement is produced in Word for PC. Mac users download and open documents with Word for Mac 98, 2001 or MacLinkPlus.
Note: Agreements are official district documents and changes are not authorized.]
2001 Negotiations Status: Memorandum of Understanding established. Salary and Benefits to be initiated.
2002 Negotiations Status: Salary and Benefits
DPS Team Members: Rob Collins (Chief Spokesperson) and Rusty Deane