NHF / SMH provides a great variety of healthcare services to our patients, mostly to Navajo members in its catchment area, defined in agreement with the Indian Health Services as the 8 area chapters that add up to about 18,000 people on 1,500 square miles.

To facilitate non-urgent care to people more than 15 miles from Ganado, Sage Memorial Hospital operates three field clinics, namely in Greasewood, Wide Ruins and Sanders. Also arrangements can be made for transportation of patients that have trouble getting a ride to and from hospital.

Some of the key services we provide to patients include:
Physical Rehabilitation
928-755 - 4568
928-755 - 4566
Fax: 928-755-4567
At Sage, personal service, community involvement, and state-of-the-art equipment are what we are all about. Our physical, occupational, and speech therapists possess superb skills, and operate in a unique clinical environment, one that emphasizes flexibility, innovation, and refusal to submit to the "one size fits all" model of factory-style therapy that has become all too common in health care.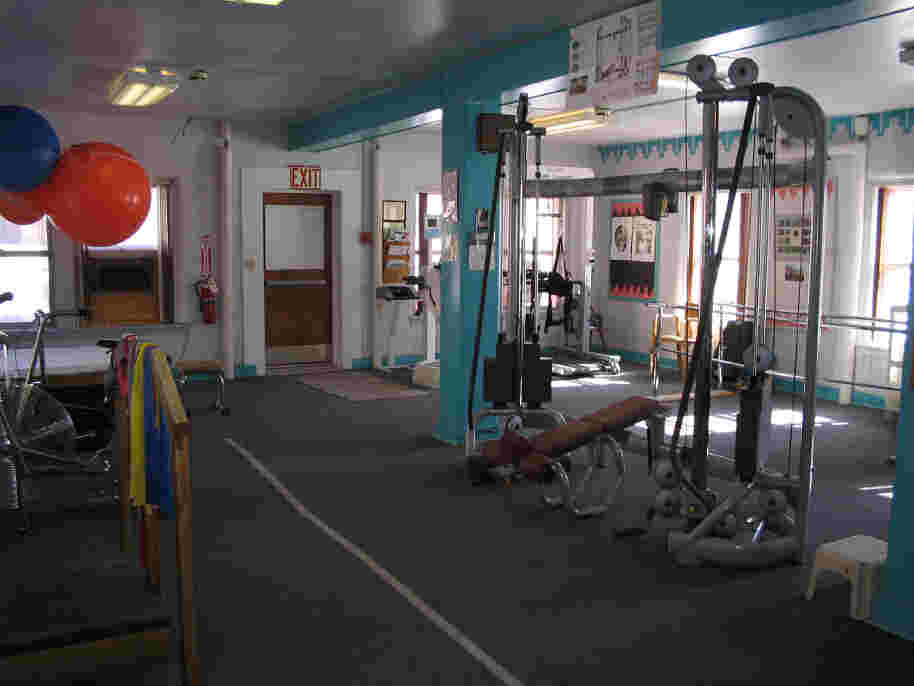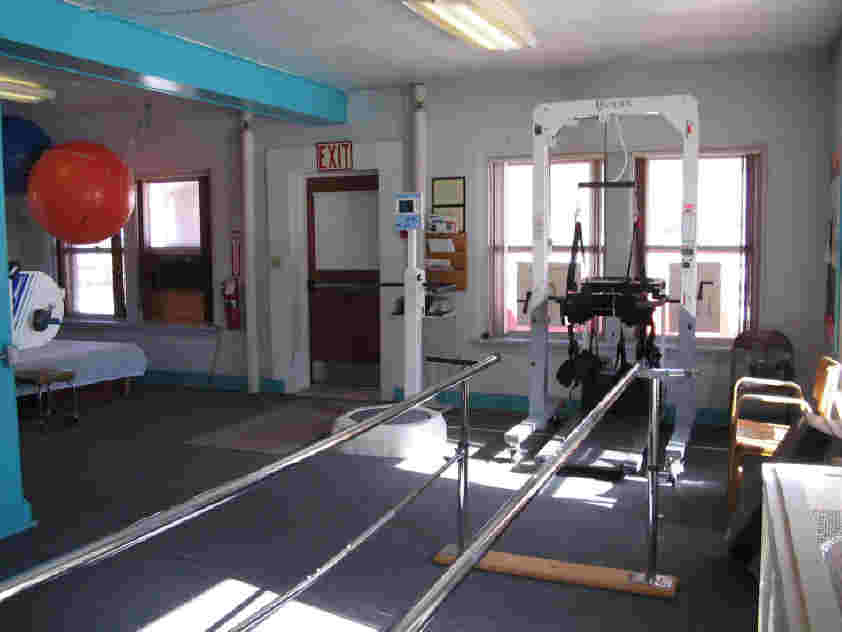 Our team has the freedom to provide therapeutic techniques in an integrated approach, with all the time needed to give our patients their best opportunity for reaching goals. The ability of our staff to focus on patients, without all the paperwork and bureaucratic hassle of mainstream rehab facilities, places us far ahead when it comes to patient care.


We offer full rehab services to patients with orthopedic or neurological deficits, as well as wound care, foot care, and sports medicine. Pediatric, adult, and geriatric patients are all served by our team. We integrate our team approach with Sage's Diabetes Clinic and Wellness program, as well as the unique Therapeutic Horseback Riding program, which is housed right here in our offices; the horseback riding program is used by all the disciplines of our rehab team and has demonstrated a phenomenal record of effectiveness and patient satisfaction which would be envied by any rehab facility anywhere. And because Sage's administration understands that great clinicians need great equipment, we are supported with the equipment and budget that allows us to excel.

Laboratory 4641
Director 4823
OPD Lab 4641
Microbiology 4721
Lab Technicians 4718 / 4719 / 4720
FAX 928-755-4722
Sage Memorial Hospital Laboratory has a hospital component, providing non-stop laboratory testing for Emergency Room and inpatients which is located on the first floor of the hospital, and a Outpatient Department component, which functions as an integral part of our Ambulatory Clinic and located in Poncel Hall.
The Sage Memorial Hospital Laboratory is providing services to our medical staff and patients 24/7-365.
We are equipped with latest, computerized equipments and highly experienced and trained technical staff serving our clients round the clock. We run in three shifts and all three shifts are covered by full time MT or MLT and certified laboratory assistants.
We have the following departments / sections in our laboratory:
• Hematology and Coagulation studies
• Chemistry and special Chemistry
• Blood bank
• Microbiology
• Serology and miscellaneous procedures
• Urinalysis

Beside the two sections of laboratory called Main lab. and OPD lab, we are offering diagnostic services to our field clinics located at Sanders, Wide Ruins and Greasewood clinics. We also conduct analysis for the following:
Anthrax, Botulism, Brucellossis; Plague; Q Fever
Ricin, Smallpox, Trichothecene, Tularemia, Viral Hemorrhagic Fever

Dental 4656
Director 4748
Dental Hygienist 4765
Insurance Desk 4655
Assistants 4654
FAX 928-755-4650
Sage Dental Clinic Provides services to persons of all ages. With our full-time dentists and hygienist we are committed to providing you with professional and quality services.
Sage Dental services a wide area:1,800 square miles and 22,000 patients. Over 10% of the Navajo Nation (See service area map).
Sage Dental offers services at field clinics in Greasewood (two chairs) and Sanders (four chairs) with a rotating dentist from the main clinic 4 times a week. Our main clinic in Ganado consists of eight chairs and five dentists. We are reaching only 20% of our potential need. The continued growth of the Dental Clinic has been a major project for Director Andemichael. Constant search and recruitment of dentists with talent and a willingness to practice in a rural and remote environment will remain a priority.
With the rising demand, Sage Dental only accepts new patients one day a month. Walk-ins are accepted every day for emergency visits.
Sage Dental has sealant programs with the local schools. We offer diagnosis and treatment for children so that good dental habits and cavity prevention can begin at an early age.
In 2002, Sage Dental had a total of 8,426 clinical visits. That number continues to climb. We are focused on becoming the preferred dental provider in our area. Our patients receive comprehensive treatment (exams, x-rays, cleaning, cavity fillings, other).
Our staff consists of eleven assistants, three receptionists and a Secretary/Accounts Representative. Sage Dental provides a comfortable office environment. Our staff is easy going, helpful and kind. Our dentists are down to earth and make the patients feel comfortable. We have a professional, dedicated and fun working staff.

Radiology
Supervisor 4648
Main Hospital Radiology 4517
FAX 928-755-4646

Sage Memorial Hospital is currently looking to upgrade some of the equipment that is outdated or functioning improperly, among the projects being a new CT (spiral) scanner, a modem that would confer the ability to have the X-rays and CT scans read in a few hours by a Radiologist (currently the turnaround time is a few days), new radiation sources ("heads") for the two stationary X-ray machines, an ultrasound machine with expanded capabilities, and not lastly additional staff members.